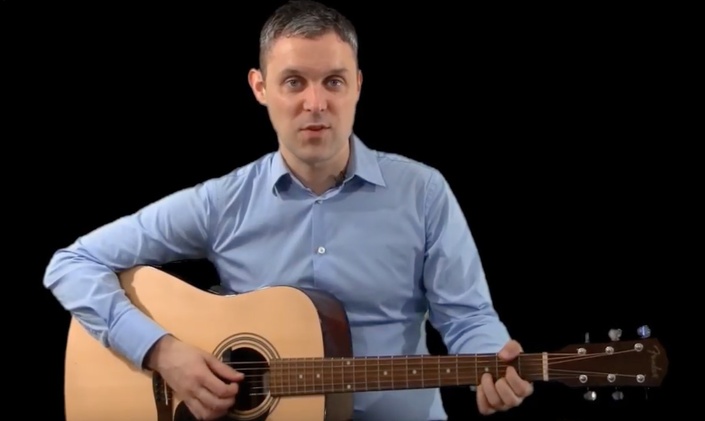 Learn Blues Guitar Fingerpicking
Beginner guitar lessons with fingerpicking & piedmont-style blues
This course is ideal for
beginners
guitarists who want to learn fingerpicking
guitarists who want to learn some blues material
The course is divided into 3 sections
Section 1 covers the basics of how to get set up to play, string names, a few chords and reading guitar tablature
Section 2 covers the fundamentals of fingerpicking to show you which fingers to use and some patterns
Section 3 introduces the blues, the 12-bar format, the I-IV-V chord progressions and piedmont blues style fingerpicking
As a complete beginner, I advise spending 15 minutes a day playing and you can get through a lesson a day - meaning that you would complete this course in 21 days.
Some students prefer to go slower and might take 1-2 months to get through the material - and that is absolutely fine! Go at your own chosen speed.
Your Instructor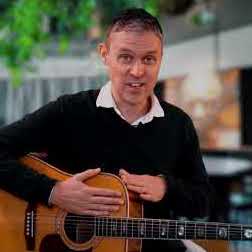 I am Patrick O'Malley and I have being fingerpicking guitar for 20 years. Thousands of my students have learned to fingerpick guitar successfully - many from complete beginners to really accomplished players.
Have you ever dreamed of playing guitar or even started but then faded away after a while? Over the years, I have experimented and realised that there is a way to teach students a fingerpicking-first approach. Whether a complete beginner or an average fingerpicking - these lessons will take you to the next level.
The key to my teaching approach is ensuring the student gets a sense of reward with each lesson. Believe me, I have seen this work time and time again. I have now developed intermediate and advanced courses to help students develop even further - to play lead guitar-type melodies with bass and arpeggio accompaniment!
Course Curriculum
Introduction to Guitar
Available in days
days after you enroll
Fingerpicking Fundamentals
Available in days
days after you enroll
Piedmont Blues
Available in days
days after you enroll
Frequently Asked Questions
When does the course start and finish?
The course starts now and never ends! It is a completely self-paced online course - you decide when you start and when you finish.
How long do I have access to the course?
You will have lifetime access.
Why is this course free?
The "Learn Fingerpicking First" approach has worked for over 28,000 students so far. This course allows you to try this approach yourself. If your guitar-playing improves in a matter of weeks, then you will tell other people about it - and that's the reason we have made this course free.
Why do I have to create an account
This course is hosted on Teachable. Therefore, it requires an account to login which only requires you to enter an email address and password. By having an account, it means that when you log in, we can know where you left off. We can show your progress to you and which lessons were completed. It is necessary that you have an account to allow your progress to be saved.
Is this course suitable for beginners?
Yes. All you need to get started is a guitar.
Is this course suitable for intermediate guitarists?
Yes - you can skip the first section to dive straight into fingerpicking lessons. Or skip straight to the third section for the blues, ragtime and piedmont-style lessons.
What if I have no interest in learning blues guitar playing?
The first 2 sections of the course are generic lessons: chords, rhythm and fingerpicking. You can watch the videos in the third section to see if the blues stuff is worth learning (my guess is that you will want to give it a go)
What if I am too old or too young or not musical enough?
This course is suitable for people of all ages - who have never played a note before. Trust me, you'll be fine. Let's just get started.
What if I have short/fat/massive hands or fingers?
Whatever size your hands or fingers are - this is no obstacle. You want a little secret - your hands will be moving! It's not about what shape they are - it's about moving them correctly.
Is there a catch?
None. I know that word of mouth is the most effective form of advertising. If this works for you, please tell people about it. My goal is to make you play guitar better than you have before - for free.